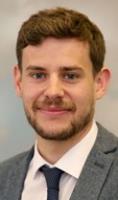 BUDGET CHALLENGE MET BY THE TEAM
National or local, it makes no odds, budgets matter: even if full of dry and complex detail.  
So it really matters that the Lib Dem led Borough Council manages the finances well. 
After a vigorous debate, starring Wivenhoe Cllr Mark Cory, a budget was agreed by the full Council that means Colchester Borough Council's portion of the Council Tax will rise for only the second time since 2010.  The 2.75% increase will see the amount a Band D property pays go up by just £4.95.
The decision was reached despite yet another reduction in Conservative central government support: another £2m taken from the Council's budget over the next year.  And despite many pressures: inflation, pay assumptions, additional employer pension costs and revised income assumptions.  
The good news: the 2018/19 budget includes plans to generate additional income and make further savings.  But it also includes a number of recommendations to continue investment and spending in key areas.
These include a proposal to allocate just over £1m to help deliver projects which support investment in strategic priorities, money towards the Northern Gateway sports project, £250k to the Revolving Investment Fund and £147k on housing projects.  PLus nearly £3M capital spend to help address the housing crisis, to buy homes as temporary accommodation.   
As Council Leader Paul Smith said 'this is an excellent budget that will enable us to continue to invest in our priorities for the Borough and support residents, to manage prudently, to protect vital services, increase investment and create more growth in the Borough."
---
Find out more about our work - sign up for emails today:
---